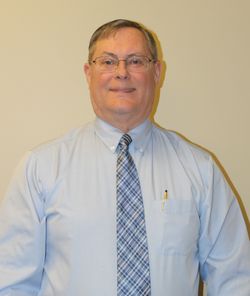 Donnie Riley, R.Ph.
Donnie, is a 1978 graduate of the University Of Kentucky College Of Pharmacy. He is dedicated to the profession of pharmacy. His father, Carroll Riley, and his daughter, Lauren Stafford, are also pharmacists.
Service to patients and dedication to their well-being are the driving forces in his career. Donnie is active in promoting this profession and is a past president of the Kentucky Pharmacists Association and he currently serves as Chairman of the board for the American Pharmacists Services Corporation.
He takes an active role in advocating for his profession and the role it plays in the health care of his patients. He is a volunteer faculty member for the University of the Kentucky College of Pharmacy, training pharmacy students during clinical rotations. In 2008 he was voted Preceptor of the Year.
Donnie resides with this wife, Lillian, in Russellville, KY. He has 2 daughters and 4 grandchildren.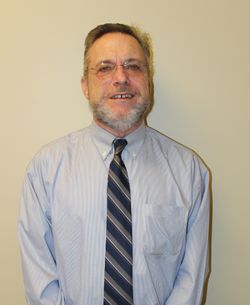 David Guion, R.Ph.
Davie is a 1976 graduate of the University of Kentucky College of Pharmacy. He completed undergraduate studies at Western Kentucky University after graduating from Russellville high school in 1971. David has practiced over 47 years in hospital and retail pharmacy and has been on the staff at Riley White for more than 21 years.
David is a fifth generation Logan county native and is actively involved in various church, civic and historical activities. He is a member of Northside Church of Christ, The Southern KY. Pastfinders and the Benjamin Logan Chapter of the Sons of the American Revolution.
David and his wife, Sherry, reside in Russellville and have 3 children and 6 grandchildren.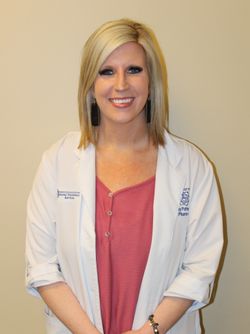 Carly Patterson, PharmD
Carly Patterson is a 2014 graduate from Sullivan University College of Pharmacy where she received her Doctor of Pharmacy degree.
Prior to attending Sullivan, Carly completed her undergraduate work in chemistry and physics at Western Kentucky University. Dr. Patterson has worked in the pharmacy setting since 2007 as a technician, intern and pharmacist and she joined the staff at Riley White in January of 2016. Carly was born and raised in Bowling Green and continues to reside there with her son, Lincoln.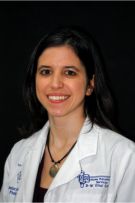 Lindsey Flanders, Pharm.D.
Lindsey is a 2008 graduate from the University of Kentucky College Of Pharmacy where she received a Doctor of Pharmacy degree. Lindsey has been on the Riley White team for over 10 years.